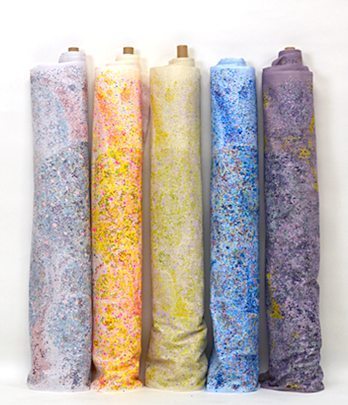 ● Nani Iro ●
nani IRO is het merk van Naomi Ito , een Japanse artiest en textiel ontwerpster .
Bijzonder mooie collecties die gezien worden als art on fabric, waterverfstillevens op stof.
Double gauze: Twee lagen open geweven (gaasachtige) stof die aan elkaar bevestigd zijn met behulp van kleine vrijwel onzichtbare steken.
De stoffen zijn 110cm breed.
Uitverkocht

Nani Iro | Cotton double gauze | Blue

100% cotton double gauze; width : 106 cm ; weight : 140gr/m2

Designed by Naomi Ito for Nai Iro - Made in Japan by Kokka

prijs per 1/2 meter

€ 10,95

Atelier to Nani IRO Sewing Book ( English version )

Atelier to nani IRO Sewing Closet by Naomi Ito. A pattern book created by Naomi Ito, artist and designer specially known for being the designer of the textile brand nani IRO.

This sewing book includes 18 garments in four…

€ 29,95
Winkelwagen
Geen artikelen in winkelwagen.